5 Easiest Strains to Grow for Beginners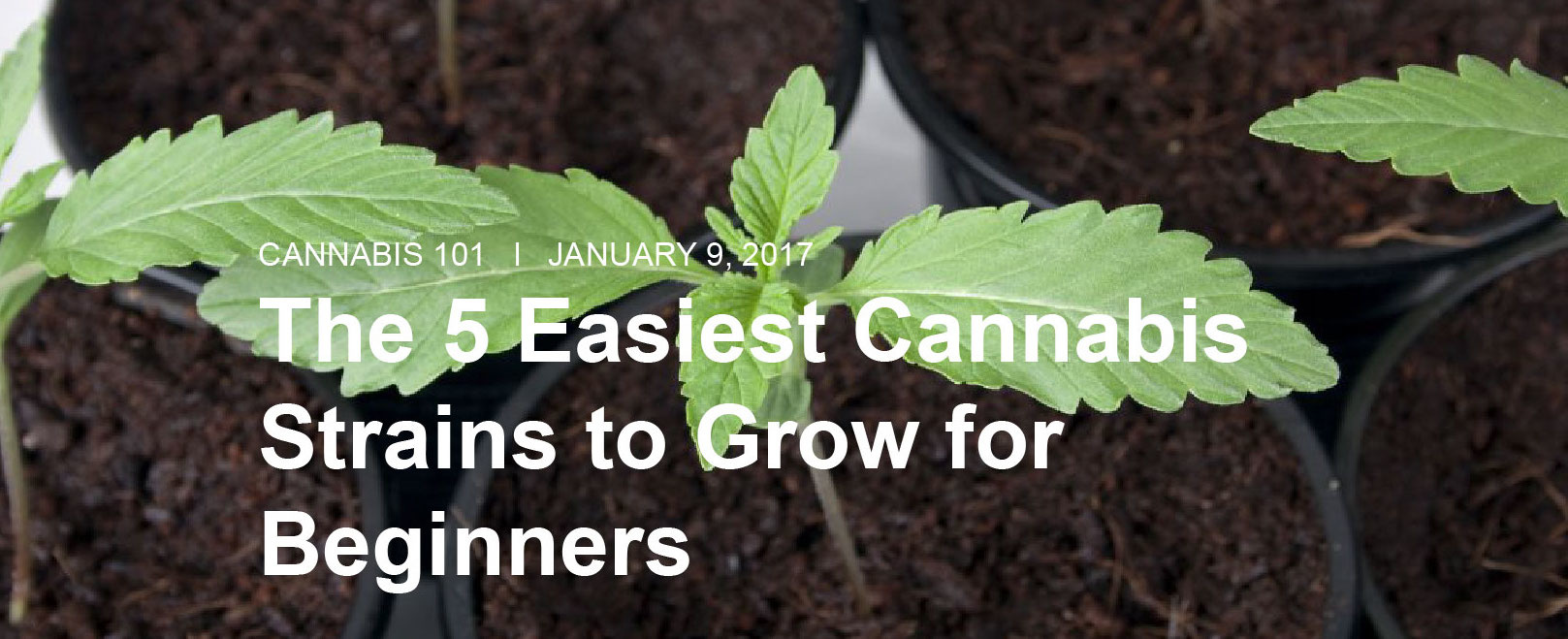 All cannabis strains are not created equal. Because of this, it's important for novice growers to consider which strains might be best as they develop their skills in the garden. Some strains exhibit better resilience to drought, mold, disease, and insects. Others require less nutrients than others. As a beginner grower, it's best to steer towards genetics that are more forgiving and easier to find while still offering high yields and a quality product.
But where to start? These five strains are known to demand less than some of their pickier, more finicky ancestors, and they tend to be easier to grow. If you're a beginner grower, consider locating seeds or clones of the following cannabis varieties.
Member Berry is the result of a breeding project from Colorado's Ethos that crosses Skunkberrywith Mandarin Sunset to produce a tart, fruity strain. Beautiful dense green buds are complemented with sweet citrus notes, and this celebrated hybrid has a long-lasting high that will keep you floating through your day with ease.
SKUNK BERRY x MANDARIN SUNSET
Large yields of truly boutique flowers. Sweet and tart citrus / floral flavors are often accompanied by an old school skunk in certain phenos. Heavy, long lasting hybrid effects. Do you member?!
• 6 AlphaFem™ Seeds
• Cup Winner: Flower and Extract
• Yield: 60-80 grams/sq ft
• Days of Flower: 60-65
PHENOTYPE VARIATION
• Plant Morphology: Low (30/100)
• Flower Morphology: High (70/100)
• Extracts Up To: 4-5% Terpenes
• Tested at: 24-28% THC
• Flower Variation: High (70/100)
Green Crack is another California strain great for those trying to find their green thumb. A long-standing popular strain in the outdoor California scene, Green Crack is a fantastic choice for anyone seeking a strong sativa-dominant plant. The sweet citrus aroma and high-energy effects of this strain blend perfectly, giving rise to an uplifted, motivational high.
What is Strawberry Cough?
Known for its sweet smell of fresh strawberriesand an expanding sensation that can make even the most seasoned consumer cough, Strawberry Cough is a potent sativa blend with mysterious genetic origins. The skunky, berry flavors will capture your senses while the cerebral, upliftingeffects provide an aura of euphoria that is sure to leave a smile on your face. Strawberry Cough is a great solution for managing social anxietiesand to balance yourself in times of elevated stress.
The Strawberry Cough ia a considerably popular strain very much renowned for its potency. Bred for its euphoric and anti-anxiety high, this predominately sativa grows awesomely in both hydroponic and organic setups. It produces a powerful, comfortable and enjoyable experience that distracts one's attention away from discomfort and is a very consistent purple variety. Tremendous bag appeal with a really strong but mellow high and a strawberry shortcake taste that brings you back to cartoon-land.
Flavor: Fine strawberry taste
Genetics:75% Sativa / 25% Indica
Specifics: Strawberry Cough Feminized
Flowering Time: Indoor: 9 weeks / Outdoor: Mid-October
Highly valued for her therapeutic properties due to her high cannabinoid levels.
Our Northern Light is a strain that has won so many indica cups and prizes that they even asked for her to be retired from competition to give other high quality indica strains a chance.
Furthermore, to give us a better idea of her quality, the genetics of many subsequent champions were based on Northern.
Crossing her with the classic, Indica dominant, mythical Skunk #1, which was the first real Indica-Sativa hybrid comprising Afghan, Mexican and Colombian genes and a strain that changed the face of cannabis culture worldwide, demonstrates the true meaning of hybrid vigor, by further improving the already impressive yields and therapeutic value of the illustrious Northern.
Genetics: Northern Light x SkunkType: Indica
THC: Breeder tested at 17%
Flowering Time: 55 to 60 days
Yield: 400-500 gr indoor / 900 gr outdoor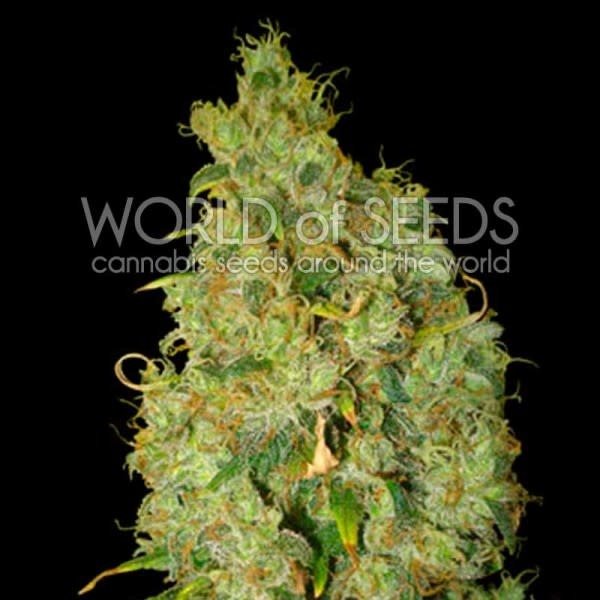 Cinex is a sativa-dominant strain that can offer a THC level up to around 22%. Its genetics come from Cinderella 99 and Vortex, inheriting a high-energy euphoria that feeds creativity and productivity. Cinderella 99's genetics have always been well-known for offering high yields, bushy plants, and high THC levels. Vortex is a sativa-dominant strain cherished for its intensely euphoric traits. The two combined results in a sturdy strain perfect for novice gardeners looking for something different.
Because of its Cindy 99 genetics, Cinex is suitable for the SCROG technique in smaller spaces while still offering quality sativa effects. Cinex is also armed with mold and mildew-resistant genetics, allowing more room for error.
For more information: click here